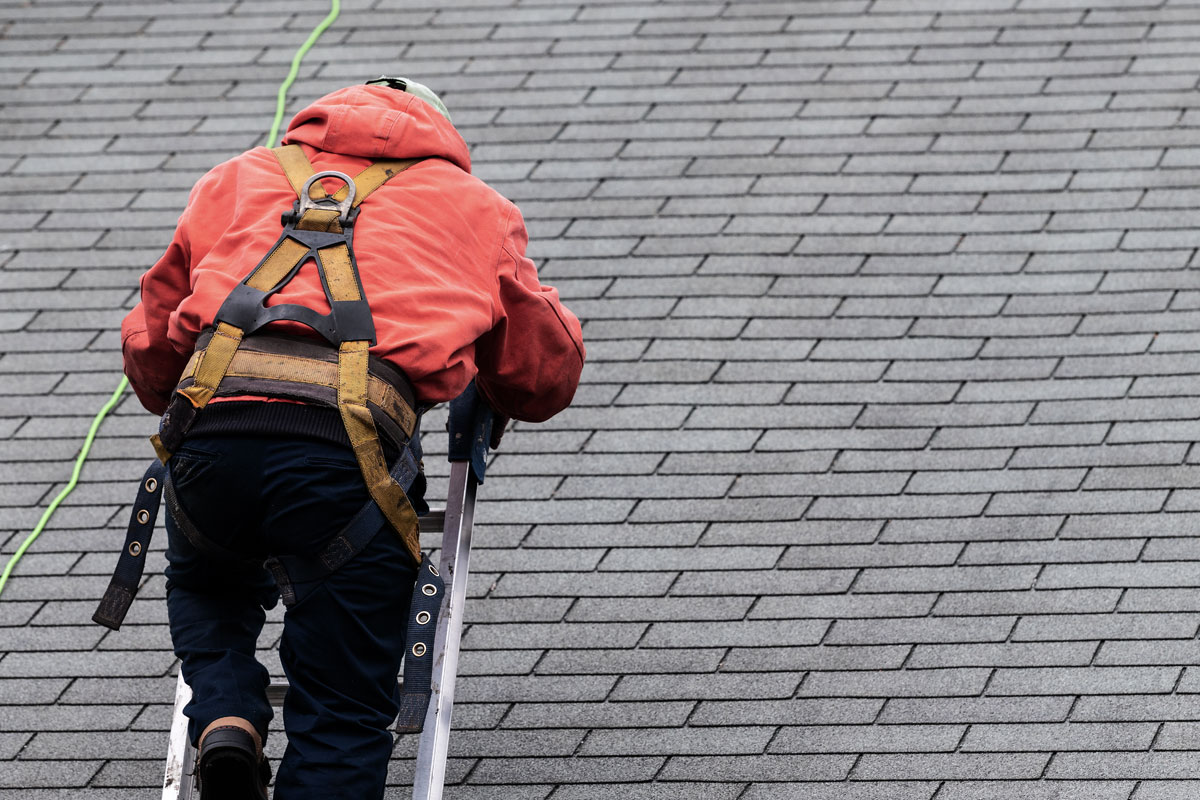 A Quick Roof Inspection during the Beginning of Summer to Prevent Expensive Repairs Later
Now that summer is upon us, many of us are going on vacation, cleaning up all the clutter, sending the kids off to summer camp, and most importantly making sure our roof is in good condition for the summer months ahead. During the summer months, a home's roof can be exposed to intense sun, humidity, torrential rains and even the possibility of hail. Wet weather in Pennsylvania is more likely during June through September, and constant rainstorms can further deteriorate a roof.
Roof Inspections
One of the most important things a Homeowner can do to extend the life of a roof is to perform an annual roof inspection. This might sound like a complicated task, but it is fairly simple, and a very basic roof inspection can even be done from the ground.
A roof inspection should be performed annually. Please keep in mind we don't recommend climbing onto your roof unless you are experienced and comfortable with using a ladder. If you are not comfortable with inspecting your roof, leave it up to the professionals, who will carefully perform thorough inspections and look for defects in your roof.
A very basic roof inspection can be done from the ground using binoculars. Look for signs of trouble such as holes, loose shingles and other red flag warnings, such as algae and piles of leaves. Algae growth occurs more often in humid climates during the summer months when humidity levels increase. Algae growth appears as a dark greenish stain and areas of moisture. You want to keep an eye for loose or missing shingles and note the places you spot them. Missing or loose shingles are a clear indication of roofing problems.
Don't Forget The Gutters
Next, you want to look at your gutters. At this point, you would need a ladder and this is where the inspection gets trickier; thus we only recommend a Professional roof inspector climbing onto your roof. Homeowners walking on the roof can cause the roof to be damaged and there is always an unfortunate chance for slipping or falling. Your professional roof inspector will look for anything that might be blocking the flow of water and clear them by removing debris from the gutter. In severe cases of downspout clogging, a more careful cleaning would have to be performed. While on the roof, the inspector will have a closer look for out of place shingles. If the shingles are in bad shape, the inspector will recommend having them replaced; the last thing you want is wet rotten wood.
The next step would be to look for roof debris. Roof debris can cause all kinds of problems and prevent rain from going down the right path. You'll be surprised at the amount of roof debris that your roof can accumulate. All forms of roof debris should be removed to prevent roof leaks, nesting, interior water leaks and even fire. And finally, if you have an attic your roof inspector will look for signs of wood damage and areas of leakage.
Remember, if you are not comfortable climbing a ladder to inspect your roof or you have identified some signs of roof damage while performing these basic roof inspection steps, call a trusted professional roofing contractor. If you find any of the warning signs mentioned, it doesn't necessarily mean you need to replace your roof, but a basic repair may suffice. Taking the time to do a thorough inspection on your roof can save you lots of money in the long run.
Century Spouting is the leading home improvement company in the roofing inspection & installation areas, call today for your free estimate!