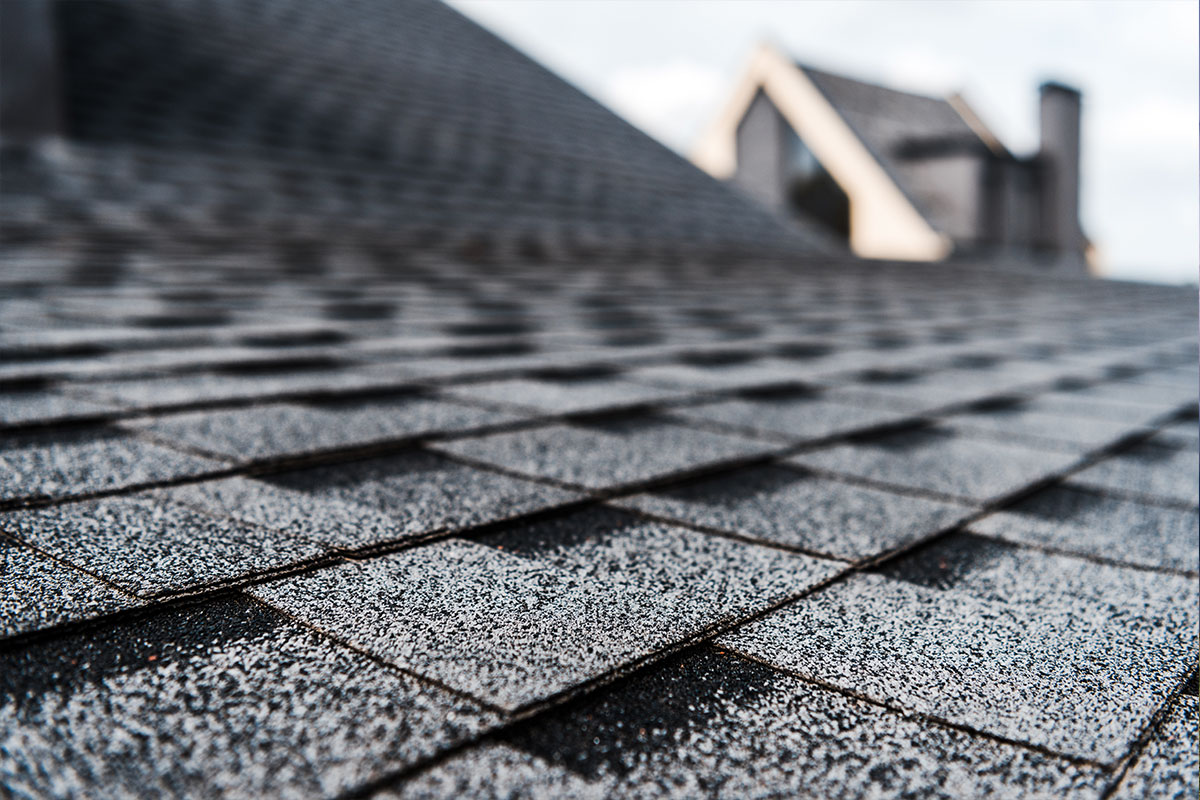 Finding the Best Roof Type for Your Home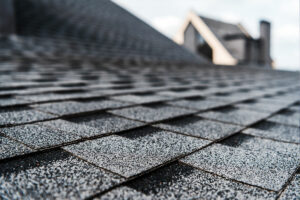 Choosing the right roofing materials can make or break the exterior of your home. The type of shingle that is best suited for your home can depend on various circumstances — as they say in real estate "Location, location, location!" Temperature change and the frequency of precipitation are just two qualities that influence the type of shingle you choose.
Here, we explore the design and durability of various types of shingles to help you choose which type works best for your humble abode.
Asphalt Shingles
Asphalt shingles are one of the most common types of roofing material chosen by homeowners for a number of reasons:

DIY handymen and contractors alike find these shingles easier to install, getting the job done efficiently and in a timely manner.

Asphalt shingles are more reasonably priced, appealing to homeowners with tighter budgets.

Asphalt shingles come in many different styles and colors, with some even made to look like slate roofing or wood shake.
Apart from their many benefits, asphalt shingles are not the most durable roofing material. If you live in an area that experiences rapid temperature change, these shingles may not be your best option. They're also more susceptible to damage by heavy winds, hail, and other weather-related mood swings.
Metal Roofing
If you live in a particularly windy area or are in close proximity to a location where wildfires are not uncommon, you may want to consider making a difference with metal roofing.

Various forms of metal roofing materials — aluminum, copper, steal, and zinc alloy — means there are plenty of choices.

Some metal roofing materials, such as steel, can be purchased with a painted finish or a zinc coating to give your home a more customized look.
Metal roofing isn't for everyone, though. Many people feel it gives off too much of a commercialized appearance, as many strip malls and other commercial buildings are decked in these particular materials.
Wood Shakes and Shingles
If you're looking to do something different, check out the pros of investing in wood shakes or shingles:

Wood shakes and shingles radiate an aesthetically pleasing vibe, gibing your home a more natural look than others in the neighborhood.

The lifespan of wood shingles can range from 30 to close to 50 years.
Wood shakes and shingles may be particularly pleasing to the eye, but they are significantly less fire-resistant than most roofing choices, not to mention the higher cost of materials and installation.
Polymer Roofing
Taking advantage of plastic

composite roofing is an excellent way to contribute to the recycling process, since it's created from plastics that cannot be completely broken down. Here are just a handful of the benefits of polymer roofing:

Its smooth surface means no granules to clutter your gutters, unlike asphalt shingles.

It has about double the lifespan of wood shakes.

Polymer roofing materials are much lighter than other roofing materials, so they are easier to handle and install.

Recycled plastics are available that imitate the look of tile, slate, and other more expensive roofing materials.
Although polymer roofing may seem expensive at the start, homeowners should also consider the lifespan of this particular type of roofing. With its low maintenance and stronger durability, polymer roofing is a wise investment if you plan to remain in your home for decades to come.
Clay Tile
Clay tile shingles can be a curse or a blessing, depending on the structure of your home. With an all-natural feel, these tiles can bring a southwestern or colonial Spanish feel to your home's exterior.

Clay tile is made from natural materials.

These tiles are more practical for fire-resistance.
However, not all buildings are structurally sound to support the weight of clay tile shingles. They are also very fragile and rather pricey, so before deciding on this material for your roof, you should consult a professional.
Concrete Tiles
Concrete tile roofing is a lesser-known, more affordable alternative to clay tile roofing with many of its own benefits:

Concrete tiles are more affordable, because the materials are more common.

They require very little maintenance

Concrete tile roofing is known to have a longer lifespan than other types of roofing.
Like clay tiles, however, concrete tiles are also fragile and significantly heavier than other types of roofing materials.
Slate Roofing
Slate is one of the oldest roofing materials on the market, especially prominent in the New England states.

Slate gives a classic look to a new home.

Its high durability allows a properly installed roof to withstand leakage for close to 50 years.

Its all-natural makeup makes slate tile flame-resistant.
However, slate roofing can be rather expensive, depending on the location. It's also very fragile, so like clay tile, installation can be particularly difficult.
Choosing a roofing material isn't as simple as choosing the color of your bathroom — it's a process that requires a serious budget and climate consideration. Since there are many options to choose from, it's important to invest in a roof that is durable and appealing for your particular location.