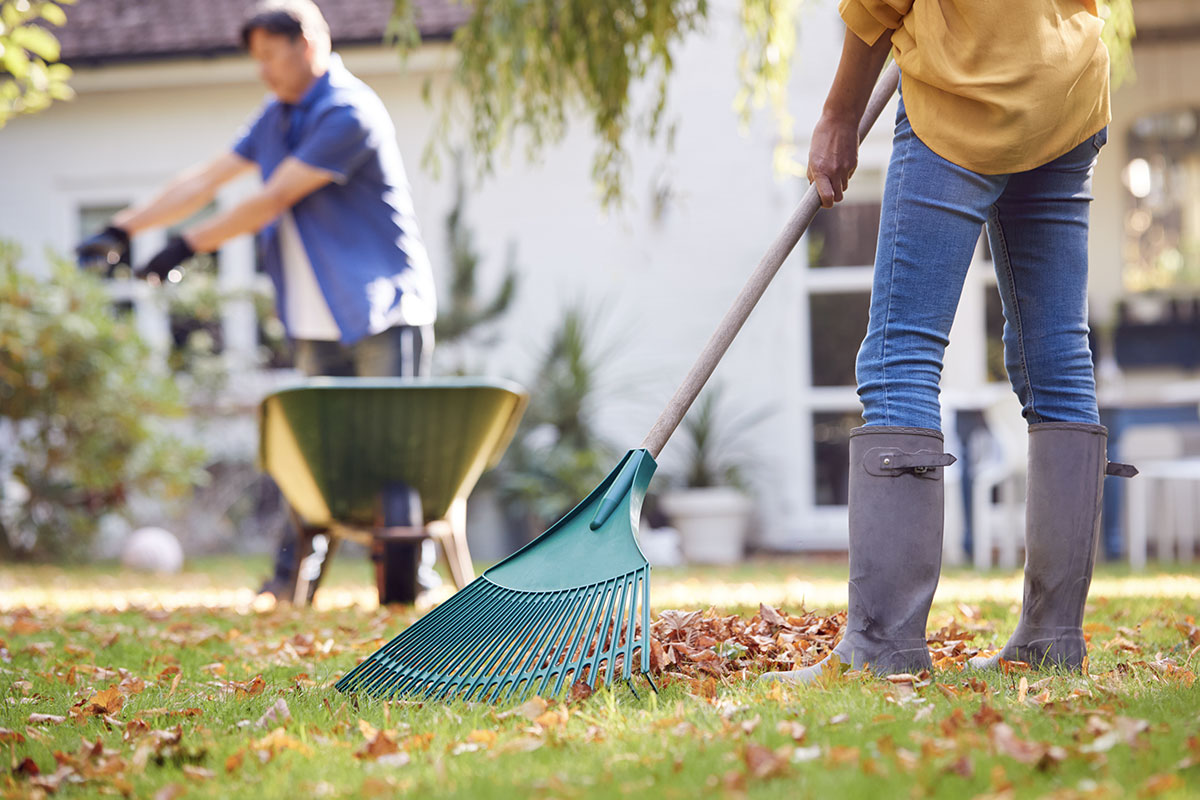 Five Reasons to Install Gutter Helmet on Your Home

#1 Gutter Helmet Saves You Time
Taking care of your home is always a top priority but it can be time-consuming. By installing Gutter Helmet you can take one gutter maintenance off your list of things to do to your home. Gutter Helmet causes the debris that would normally enter your gutters to flow over the gutter onto the ground. It is installed over new or existing gutters and complements them to keep your drains clean. The nose-forward design is engineered to allow water in while simultaneously blocking leaves, sticks, and other items from getting in so no more of your home maintenance time will be spent climbing a ladder and cleaning debris out of your gutters.
#2 Gutter Helmet Helps You Sleep at Night
Once you install Gutter Helmet, you won't stay awake at night worrying about repair projects that come with having clogged gutters. Gutter Helmet's unique patented design guarantees homeowners a lifetime of clog-free gutters. It is the most effective product on the market and prevents leaves, seeds, branches, and the organic matter from clogging up gutters. Gutter Helmet is made to withstand twice the amount of rain ever recorded by the National Weather Services, (more than 22 inches per hour) making this product one that will keep your house and yard safe from excess water. It's also built to withstand wind speeds of up to 130 miles per hour. Gutter Helmet will protect your home from mold and mildew, landscape erosion, and cracked foundations due to clogged gutters. So the next time it rains you can sit back and relax knowing that your gutters are doing their job thanks to Gutter Helmet.
#3 Gutter Helmet Keeps You Safe
One of the biggest concerns we hear from our customers is about how they dislike climbing the ladder to clean out the gutter a couple of times a year. Let's face it, nobody loves climbing a ladder that high or watching their loved one balance unsteadily on the ladder. With Gutter Helmet protecting your home, you'll never need to shovel debris out of your gutters again or pay someone to clean them for you.
#4 Gutter Helmet Adds to the Appearance of Your Home
Functionality is good, but you never want to make an improvement that doesn't help enhance the overall appearance of your home. When it comes to choosing gutters, the standard white option is okay because it's neutral and matches everything but it stands out from the road and draws attention to your gutters- taking away from your beautiful siding or stone or shingles.  White gutters do nothing to enhance the look of your home. To really improve the look of your home you need to take into consideration your roofing and siding colors and coordinate your Gutter Helmet with those so your gutters are unnoticeable. Gutter Helmet comes in an array of colors including brown, charcoal, pale gray, bronze, green, sand, timber, and black which help them blend and complement your roof. The goal of Gutter Helmet is to become one with your roofline so it looks like an extension of your roof adding to your home's curb appeal.
#5 Gutter Helmet Works
Gutter Helmet's surface tension-based design helps water move easily into the gutter, while the nose forward design causes leaves to slip off the edge of the guard. Unlike foam inserts or mesh screens, you won't need to replace your gutter guards frequently or clean them in the near future. And, with a lifetime warranty, you're covered in case there is a problem with installation or materials. With Gutter Helmet, you know that you can count on your gutter guard to be long-lasting and low maintenance. Contact Century Home Improvements and have our expert gutter contractors install these gutter guards on your home.