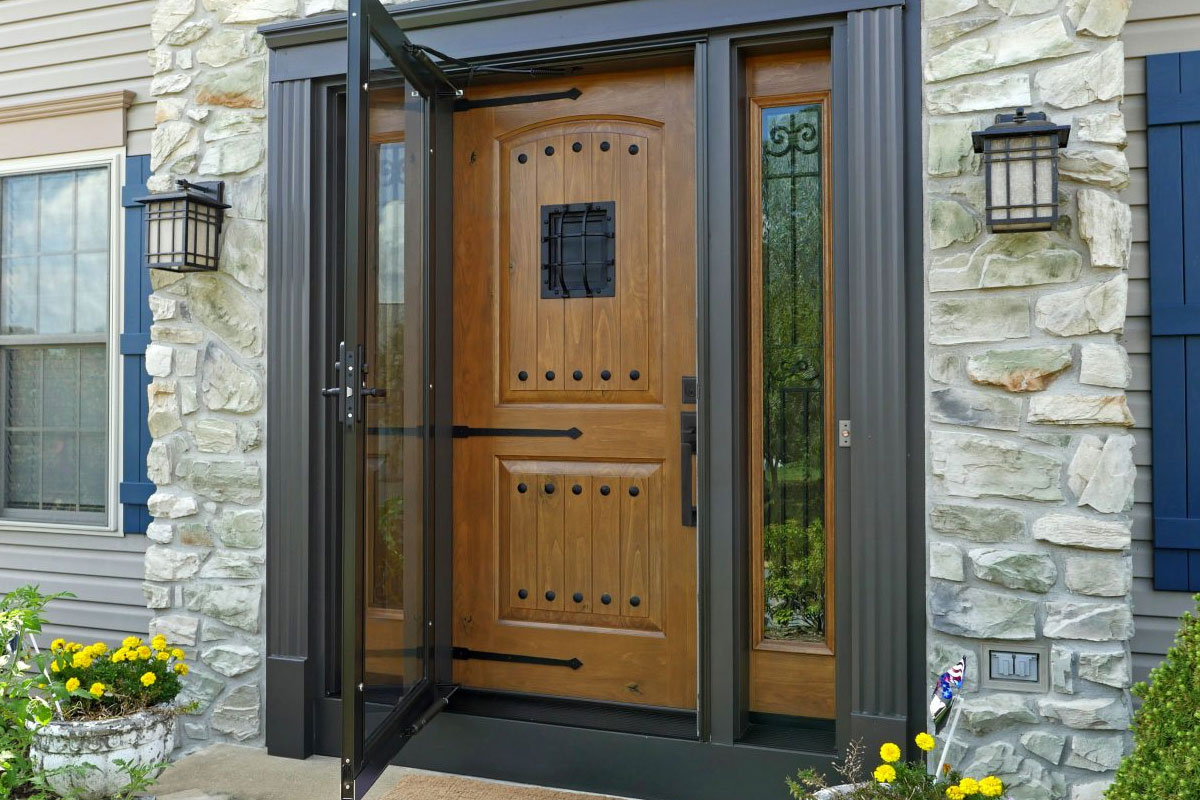 Five Reasons to Invest in a Storm Door for Your Home
Why Invest in a Storm Door for Your Home?
Storm doors are excellent investments for your home, and their benefits last all year long. These are just five reasons to ask a professional to install a storm door on your home.
#1 Cost-Effective Replacement Alternative for Your Exterior Door
If your exterior door isn't as young as it used to be—the weather stripping is worn, the door is faded from so much sun exposure, etc.—instead of replacing the door altogether, invest in a storm door. Adding a storm door to your home is easier on your budget than replacing your exterior door altogether.
#2 Preserve the Lifespan of Your Exterior Door
When you add a storm door to your home, you are taking the next step in preserving the appearance and functionality of your exterior door. The storm door serves as a shield against the battle of the elements—wind, rain, hail, snow—throughout the year, keeping your primary door intact longer and helping you save money in the long run.
#3 Let in the Light…Without the Bugs
A storm door makes an excellent addition to your home if you enjoy regular healthy doses of sunshine, especially in the spring and summer months. And natural light is full of benefits for you and your loved ones. The more you rely on sunlight, the less electricity you will use, which decreases monthly costs so you can save money for more family trips to the movies or dining out. Natural light also has a positive effect on mood, as well.
Adding a storm door with a window screen allows for better air circulation throughout your home, as well. You also won't need to worry about bees, mosquitos, or other pesky winged insects that would otherwise invade your home and stir up your life if you left your main door open without a screen door.
Note: Glass storm doors can be detrimental to your main door if that part of your home is exposed to more than a few hours of sunlight a day. The glass will trap heat, which could damage the main door.
#4 Add Style to Your Home Exterior
Worried a storm door will detract from the appeal of your home exterior? No need. There are plenty to choose from! Storm doors come in all sorts of styles. Some have full glass fronts, displaying the whole of your main door, while others only have window panes. Some storm doors have pockets for homeowners to store the screens in the winter. Many storm doors are multi-functional and stylish.
#5 Add Extra Security
Most storm doors have a lock that can only be controlled from the inside of the home, so adding a storm door to the exterior of your house provides you with one more layer of protection. It may be a small step to improving the safety of your home and its inhabitants, but it's a step in the right direction.
Hiring professionals to install your new storm door will ensure it is secure and properly functioning, and you will reduce the risk of voiding whatever warranty comes with your product.
The door specialists at Century Home Improvements can help you pick the storm door that's best for your home and even install it, so you don't have to lift a finger. Give us a call today.