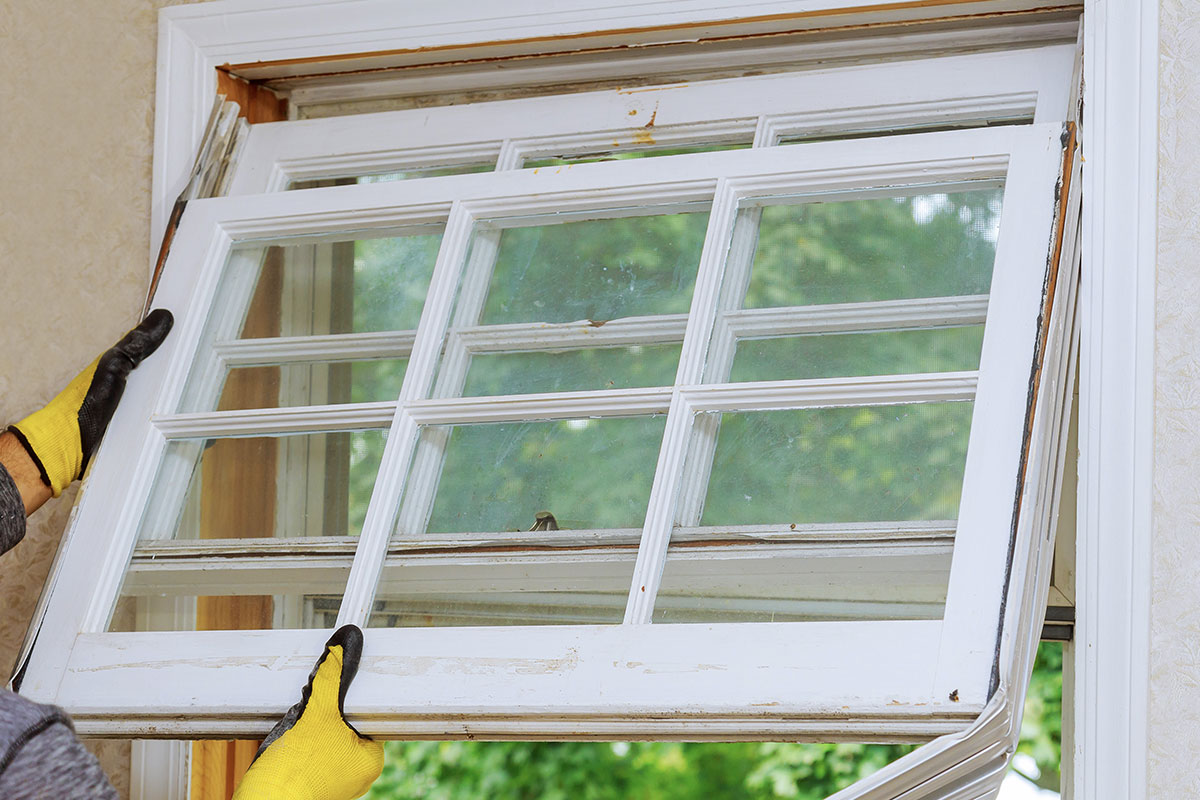 Guide to Buying Replacement Windows
Quick Guide to Buying Replacement Windows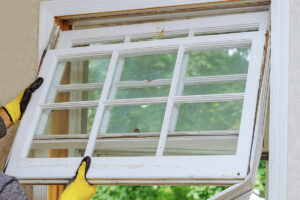 Replacing old and drafty windows with new energy efficient windows can pay off in the long run. Use this guide to buying replacement windows to help you figure out which window options will work best for you.
Windows are extremely important when it comes to your home's design. Not only do they effect the interior and exterior look, but they also play a huge role in your home's energy efficiency. High quality windows will cost you more, but over time they can offer a substantial payback in terms of the look of your home and energy savings.
When looking for new windows, the very first thing to look for is an energy efficient label. Energy efficient windows can reduce heat transfer by as much as 65 percent. Another thing to keep an eye out for is two or three-paned windows, more panes offer improved insulation. Modern glass windows also feature low-e coating which reduces the direct sun rays by 13 percent. Low-e glass can reduce your monthly energy costs by minimizing heat in the summer and containing heat in the winter.
Materials
Windows are generally made out of 6 different materials; wood, wood clad, aluminum, vinyl, fiberglass composite, and composite. Let's take a look into the differences between them:
Wood: Sold in a variety of shapes and sizes, wood windows can enjoy a long life if maintained. They also rank high on the R-value, which is used to measure thermal resistance.
Wood clad: Vinyl and aluminum-clad wood offers the aesthetic look of wood on the interior and improved weather resistance on the exterior.
Aluminum: Very strong and durable, aluminum windows are less expensive than wood windows. The downsides are they are less stylish compared to wood windows and and don't perform as well. Aluminum is also prone to condensation, which can lead to mold.
Vinyl: Long lasting and low maintenance. Vinyl cost less than wood, but it cannot be painted. Vinyl window are available in a wide range of colors and hues though.
Fiberglass composite: Another option that has the appearance of wood but less maintenance. Fiberglass can withstand extreme conditions, they don't warp or sag in heat. They also don't shrink in the cold.
Composite: Made from combining plastic and organic materials, composite windows are strong and energy efficient.
Designs
There are a variety of window designs. The most common are double-hung or single-hung, casement, sliding, awning, hopper, arched, bow, and bay. Let's break them down:
Double-hung window or single-hung window: Both feature two sashes in a single frame, but a double-hung window offers sashes that slide up and down.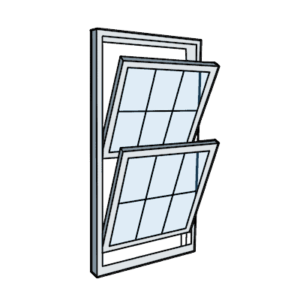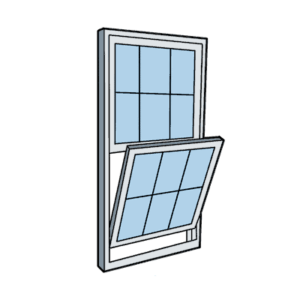 Casement window: These windows are hinged like a door. The window usually opens from the side.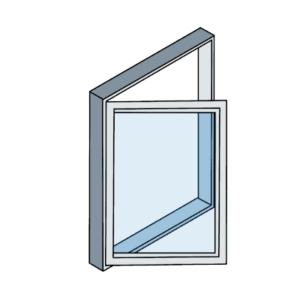 Sliding window: These windows operate horizontally along a plastic or metal track. They have two sashes that can both be opened and closed.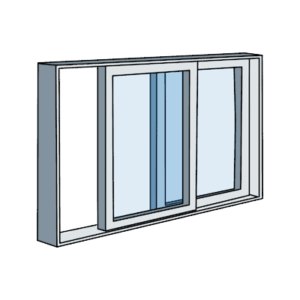 Awning window: These windows open outward from a top hinge. Usually have one panel or glass and appear with another window style.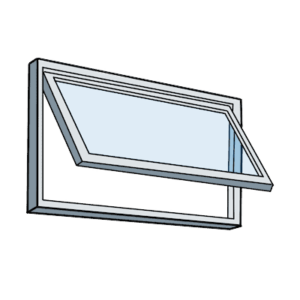 Hopper Window: These windows are usually used for basement ventilation. Hoppers are bottom hinged and top-opening.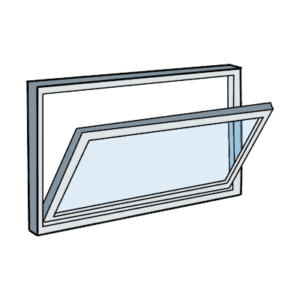 Arched window: Arch-topped windows are typically fixed in place but there are also operable styles.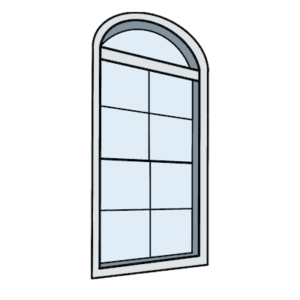 Bow window: These windows are made up of several same-sized glass panels that are assembled into a gentle curve. A bow window projects outward from the wall.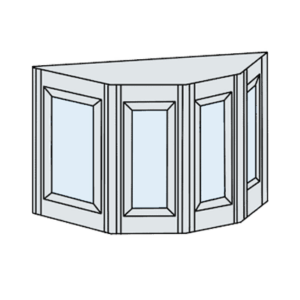 Bay Window: Another protruding window construction. Bays combine two angled side windows with one larger central window.

Selection
You should choose a window that suits the architectural style of your home. Opt for a size in proportion with the structure. You know you bought the right window when you achieve both symmetry and balance. Failure results in an exterior that never really looks right. At any showroom, professionals should be able to help you make decisions in choosing the right window for your home's architecture and budget.
When it comes to installing windows it's best to hire a professional, that way you can be sure your window fits properly. Choosing a quality energy efficient window will generally run between $500 to $1,200 for each window, depending on the style.
Wrapping It Up
Choosing a quality energy efficient window can be an expensive investment, but in the long run you'll see a dramatic improvement in the looks and a drastic drop in the bills. Find a showroom to check out your options and get opinions. You should hire a professional to install your windows that way you know they will fit correctly.
Century Spouting is the leading home improvement company in the window replacement & installation areas, call today for your free estimate!