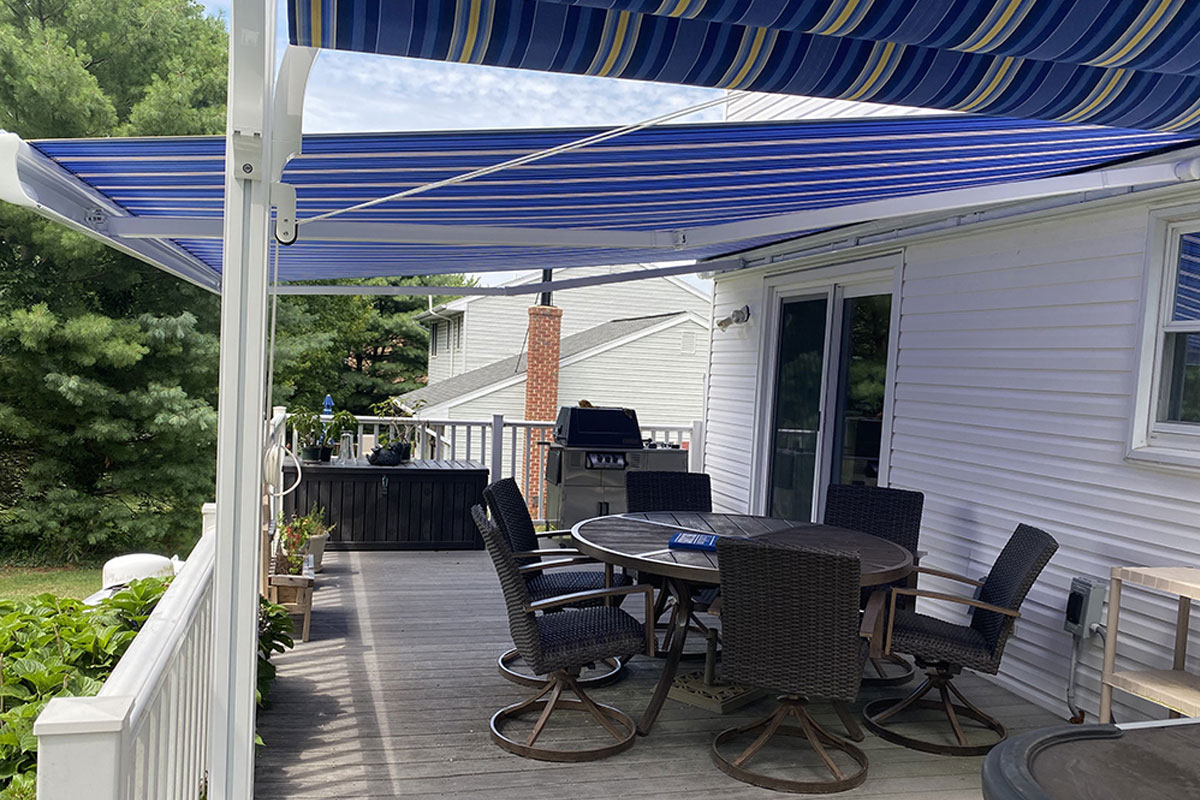 How Awnings Can Save You Money All Year Long
How Awnings Can Save You Money All Year Long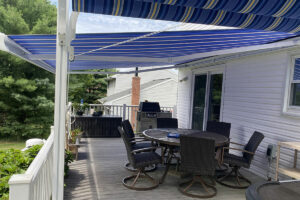 These are not your grandfather's awnings.
As a teenager I dreaded the day when my grandfather would call asking me to help him remove the awning from his house in advance of winter. I'd stand on his rickety wood step ladder unbolting the eternally long screw that held the cumbersome awning in place. The memory makes my back hurt. Then in the spring, I was up on the ladder again, putting the awning back in place.
The only consolation was the beef stew my grandmother would make as my reward.
That was then. Awnings today are more durable and utilize smart technology to keep your energy costs down by up to 25%. Best of all, you can leave them up year round.
The shade provided by an awning in the warmer months can reduce temperature on your patio by up to 20 degrees while lowering temperatures in adjacent rooms. That means less stress on your air conditioning by preventing the sunlight from heating the house.
Permanent awnings also:
Expand your living space and provide you with a shady refuge during the spring and summer. After a long winter like this one, imagine how nice it will feel to enjoy a beautiful central Pennsylvania summer day.
Protect your patio furniture from the sunlight that can fade or crack your furniture.
Protect you and your family from harmful UV rays.
Come in a variety of colors and designs to complement your home décor.
Add measurable value to your home.
In the winter, permanent awnings can be retracted to let the sunlight warm your home naturally. A retractable awning allows the sun's heat to penetrate the room and heat it naturally, thereby reducing heat costs. Retractable awnings eliminate the need for expensive removal and reinstallation.
Century also carries awnings with an optional wind sensor, which will automatically retract the awning when the wind gathers strength.
Century Home Improvements carries a wide variety of awnings to meet your needs and can assist you in selecting the best patio cover for your home or business.