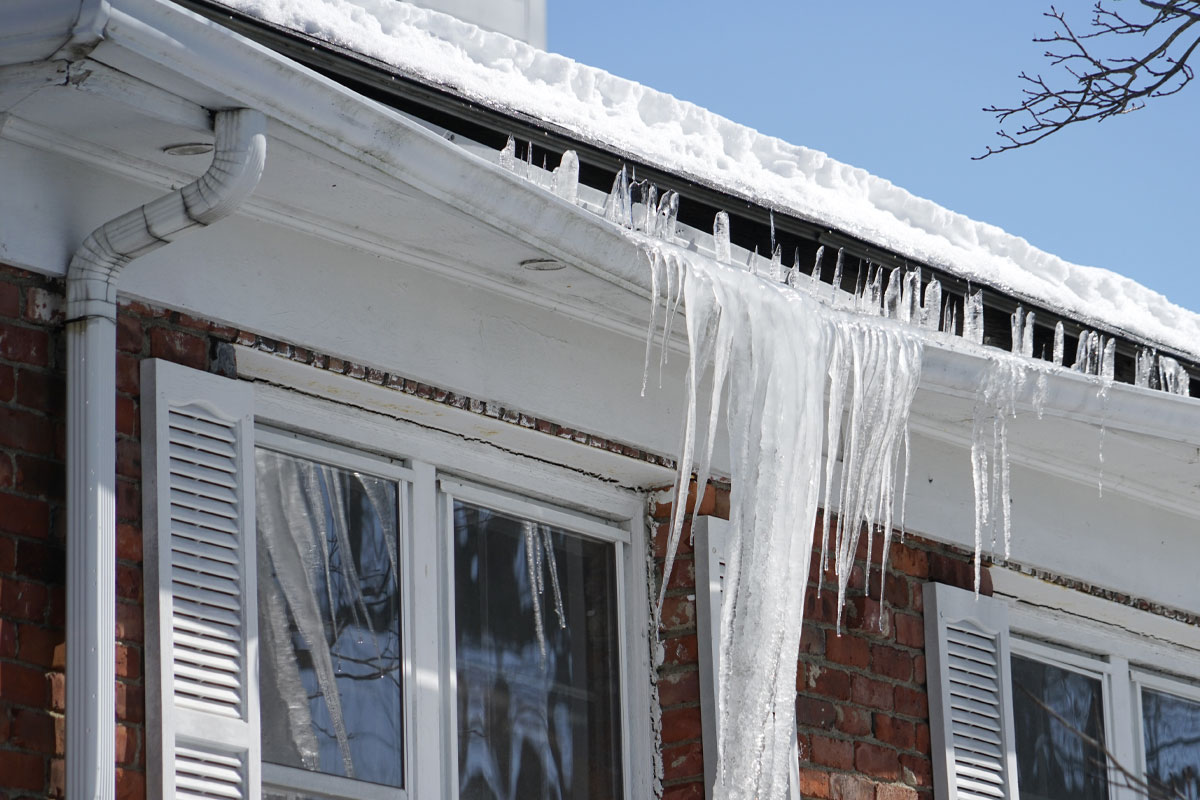 Signs Your Gutter Needs Cleaned in the Spring
Neglected to have your gutters cleaned this spring? You're not alone.
The unseasonably warm autumn of 2021 meant more time enjoying the outdoors and a longer-than-usual amount of time to wrap up home projects that get our homes ready for harsh, winter weather.
Except for one: Gutter cleaning.
When summer hangs on, like it did last year, so do the leaves. Warmer-than-usual autumns interfere with the natural process of trees receiving the signal (from cold weather) to drop their leaves (a process known as abscission).
By the time it got cold enough for the leaves to really come down in central Pennsylvania, many of us simply did not get around to the important seasonal task of checking our roofs and cleaning out our gutters.
That will spell trouble this spring.
If you did not clean your gutters in the fall, it's an absolute must that you prioritize your gutters in the spring. A clogged gutter today is a nuisance. A clogged gutter left unattended is the source of major expenses.
Signs Your Gutter Needs Cleaned in the Spring
Winter weather will expose the condition of your gutters pretty readily. Here are some signs:
Sagging
Sagging gutters are a clear sign there is a problem regardless of the season. What does sagging mean? Too much weight! Leaves and debris are not only clogging the gutters and preventing them from moving water away from your house, as intended. They are also causing your gutters to pull away from your home.
Ice dams
An ice dam is a large chunk of ice that forms on the edge of your roof, often where the roof meets the gutter. Ice dams wreak all kinds of havoc on your roof, buckling shingles and allowing water to back up behind fascia boards. Ice dams can also cause gutters to tear away from your house.
Icicles
Insulation and ventilation issues can cause icicles but more commonly, icicles result from gutters filled with debris.
When spring arrives, you'll have two more clear signs that your gutters are clogged: Plants sprouting and birds nesting. Don't wait til then to address the problem. Call Century Home Improvement or contact us to schedule an appointment today.
Resources:
https://organicplantcarellc.com/why-trees-hold-dead-leaves-in-winter/
Pa's warm fall, rainy summer might be impacting autumn foliage. Public News Service. (n.d.).
https://www.publicnewsservice.org/2021-10-14/climate-change-air-quality/pas-warm-fall-rainy-summer-might-be-impacting-autumn-foliage/a76116-1