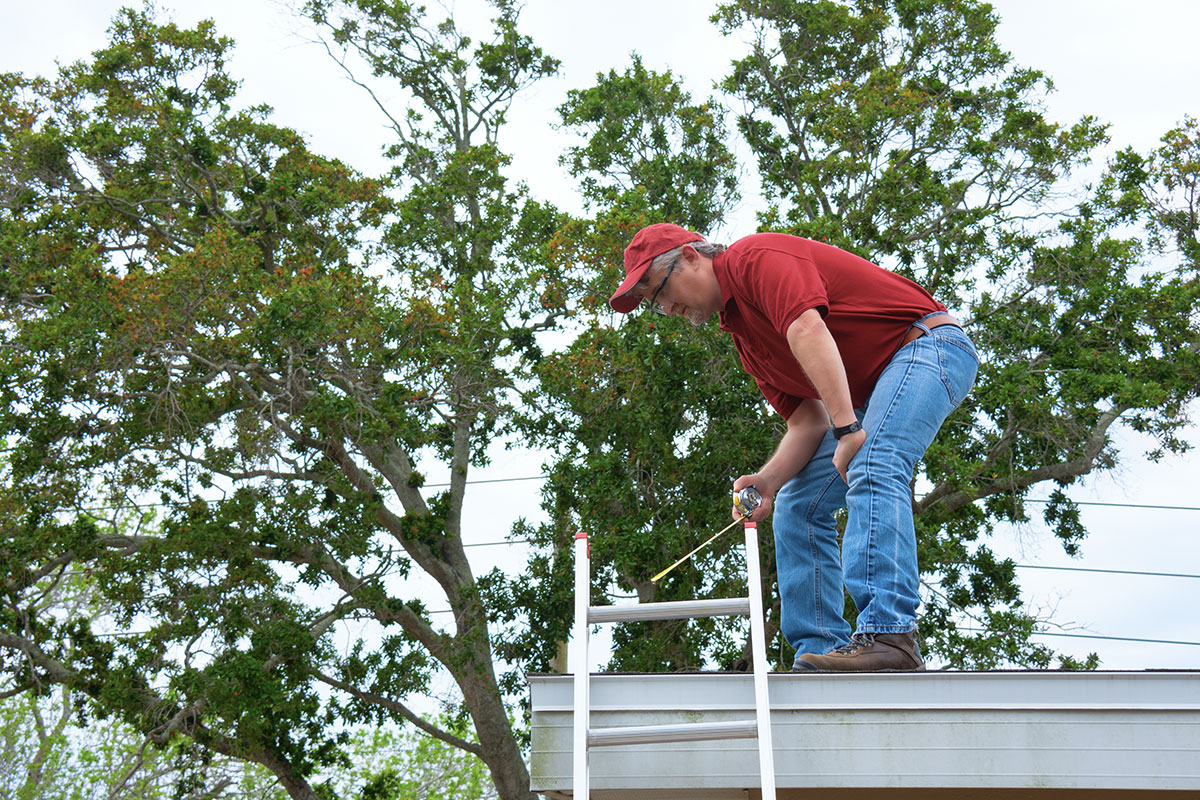 Spring Roofing Maintenance Checklist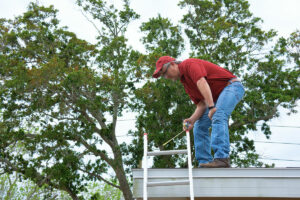 Extreme winter conditions often prevent homeowners from performing the necessary maintenance to keep their homes and yards in perfect working order. Not only that, but high winds, snow and hail can cause damage that needs to be inspected and repaired once the weather begins to warm. Spring is an ideal time to handle these maintenance chores and get your property ready for the summer months ahead. Here is a checklist of spring maintenance tasks to get you started.
Check the Roof
The most integral part of any home is the roof. Unfortunately, it is also the part most susceptible to unexpected damage. Every homeowner should check the roof for damage in the spring, just to make sure the harsh winter months haven't left broken shingles or leaky holes destined to grow worse with time. While thorough roof inspections and repairs are best left to specialists, a cautious homeowner can do some preliminary work on their own. Look for any areas of discoloration, any missing shingles, curled shingles, heavy loss of stone coating and mold growth.

Clean the Gutters
Gutters do much more than keep you from getting soaked when you pass under the eaves of your house. By redirecting the flow of runoff away from the foundation of the house, gutters are one of the most important elements of proper home maintenance. When they are clogged up and unable to work properly, however, they may as well not be there at all. Each time the wind blows, the potential for debris to fill your gutters increases. The only way to insure that gutters are free flowing 100% of the time is with the installation of Gutter Helmet. Gutter Helmet is the industry standard gutter protection attempt to duplicate. The other method is to make sure you clean gutters out whenever leaves, twigs or seed pods plug the including springtime. You can also use this time to make sure the gutters themselves are undamaged.
Lawn Maintenance
Lawn maintenance is a year-round job, but it is especially important in the spring. With just a little work now, you can save yourself from several headaches later in the year. Start by raking up any leaves and debris left there by the winter storms. This is also a good time to fertilize the lawn, though many experts recommend using only a light feeding in the spring in conjunction with a heavier one in the fall.
Replace Your Filters
Homeowners can hardly go wrong with a regular A/C filter changing schedule, but if you haven't done it in a while, you may as well make it a part of your spring maintenance checklist. When a filter gets clogged with dust and dirt, it forces your air conditioning system to work that much harder. This will wear out your HVAC system much more quickly and lead to more expensive electricity bills in the meantime.
General Maintenance
Depending on where you live and the nature of your property, your prioritized tasks will differ substantially from others. Focus on finding the maintenance chores most important to you and your family and get them done before the hot summer rolls around and steals your motivation.
Century Spouting is the leading home improvement company in the spouting & gutters and roofing repairs & installation areas, call today for your free estimate!