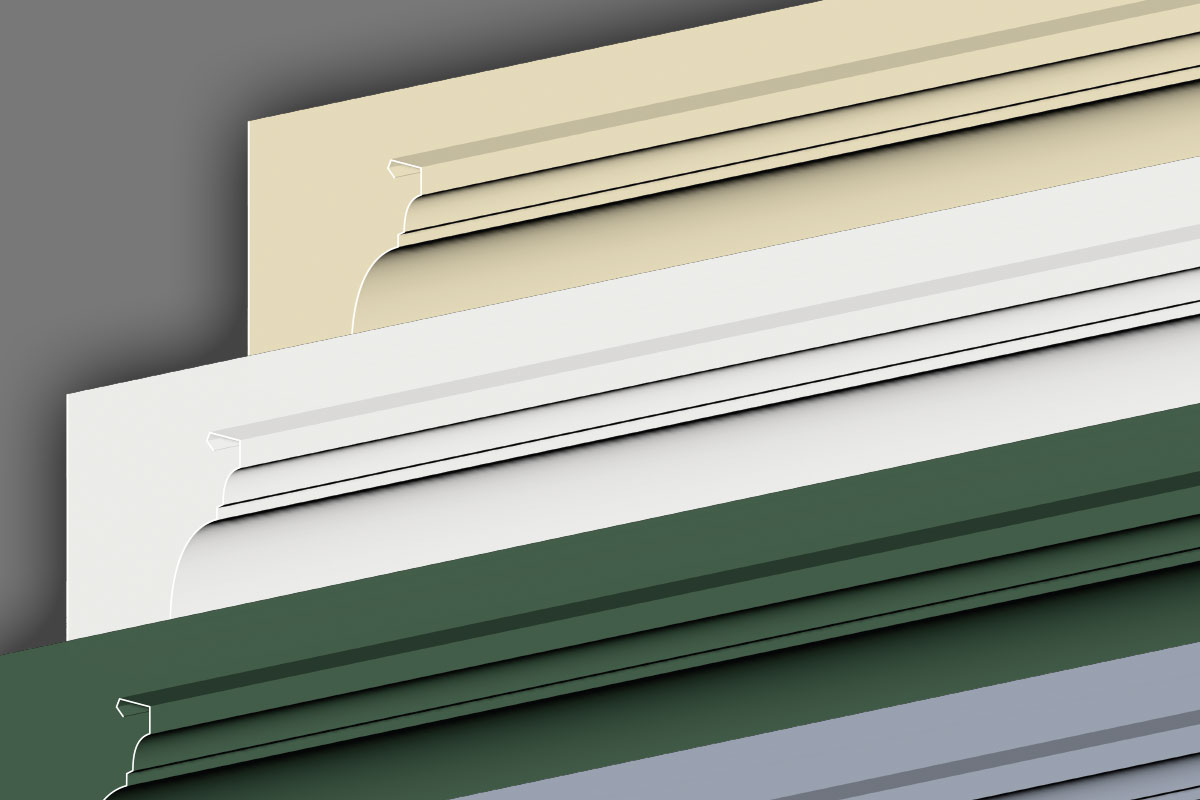 Triple Cove Crown Gutter Profile
Triple Cove Crown Gutter Profile Offers Contemporary Style
With Profile Gutter Systems from Century Home Improvements, homeowners now have more choices for enhancing exterior design elements and adding curb appeal with distinctive and attractive gutter profile options. One of the latest additions to the gutter profiles offered by Century is the Triple Cove Crown profile, which is quickly becoming a popular alternative to the traditional one-step or two-step style gutter. The Triple Cove Crown is a seamless gutter available in a 6-inch size, and it is offered in 25 standard colors plus special order colors, making it an even more unique and contemporary architectural element when compared to traditional white gutters.   
Like other K-style gutters, the Triple Cove Crown features a flat bottom and back, so it offers the same effective water management and performance as its traditional counterparts. What makes the Cove style unique is the profile on the front of the gutter, which is more ornate than the standard "stepped" gutter profile styles that have been ubiquitous for so long. When this profile design is blended with other exterior design elements, such as architectural roof shingles and siding, the effect is like adding crown molding to complete a fully coordinated and finished look that adds to the aesthetic of your home.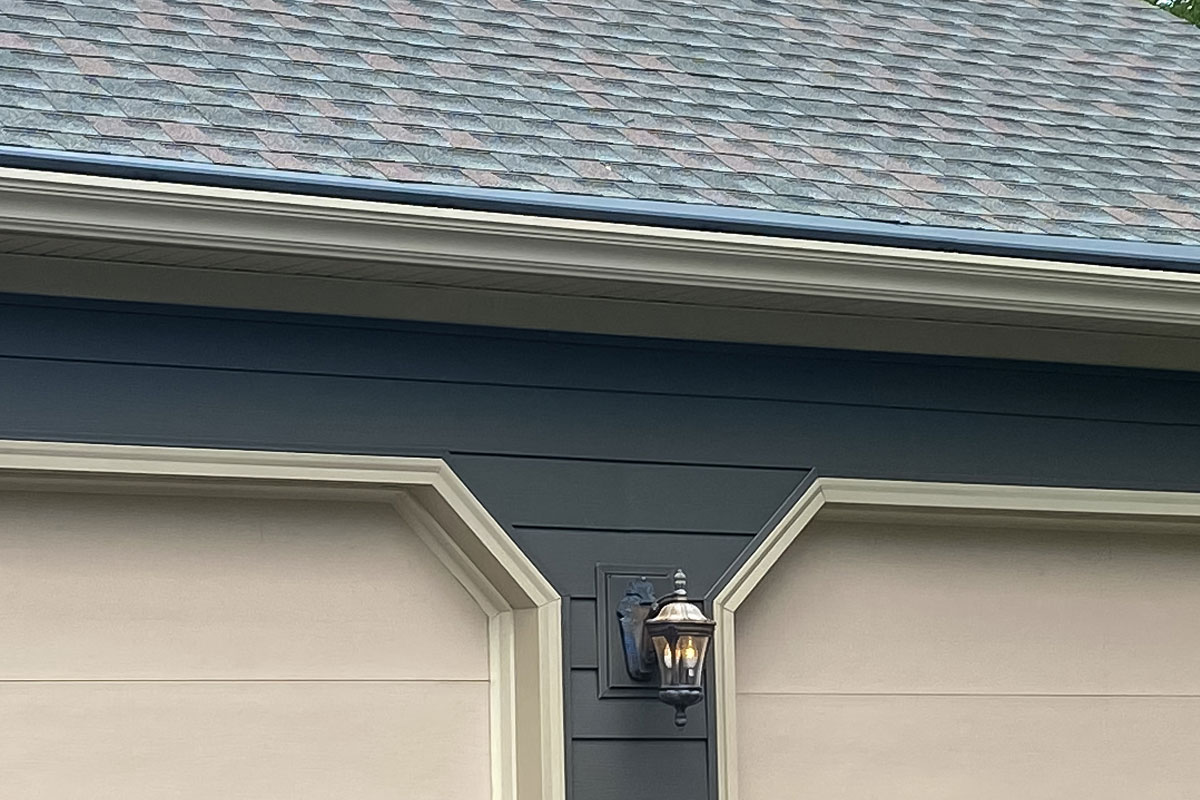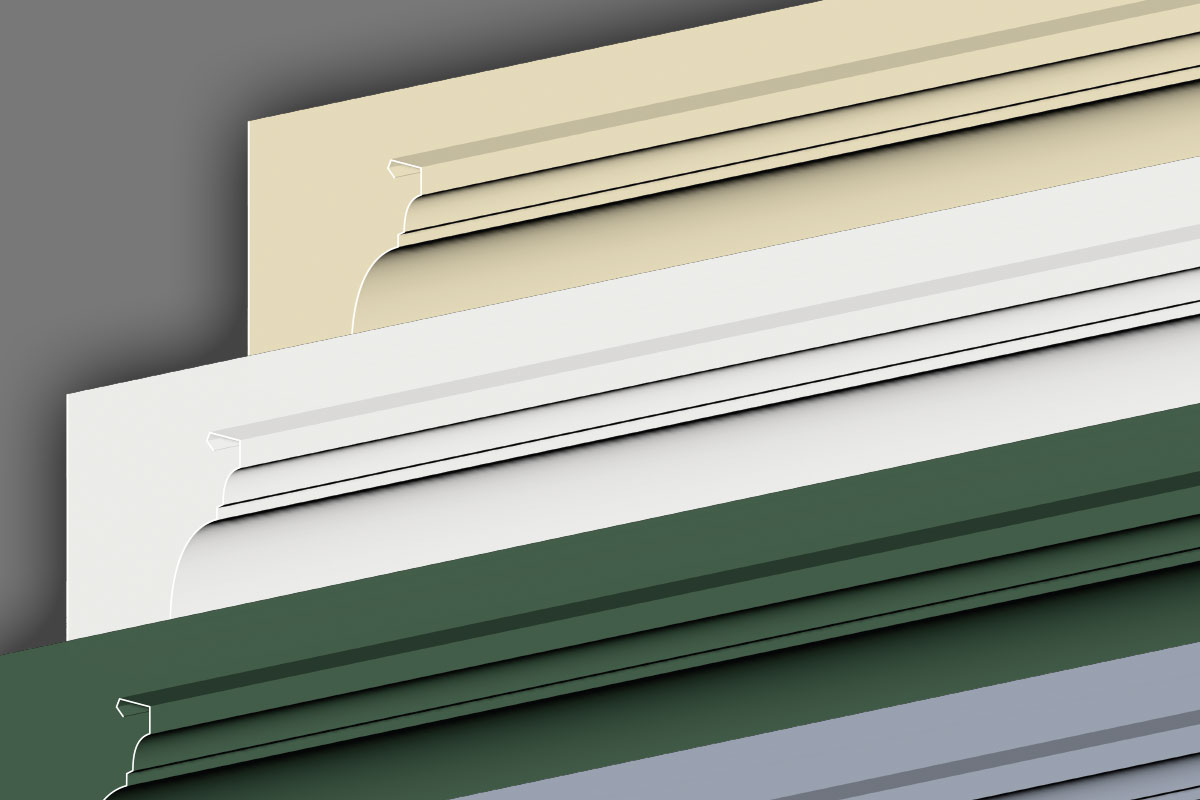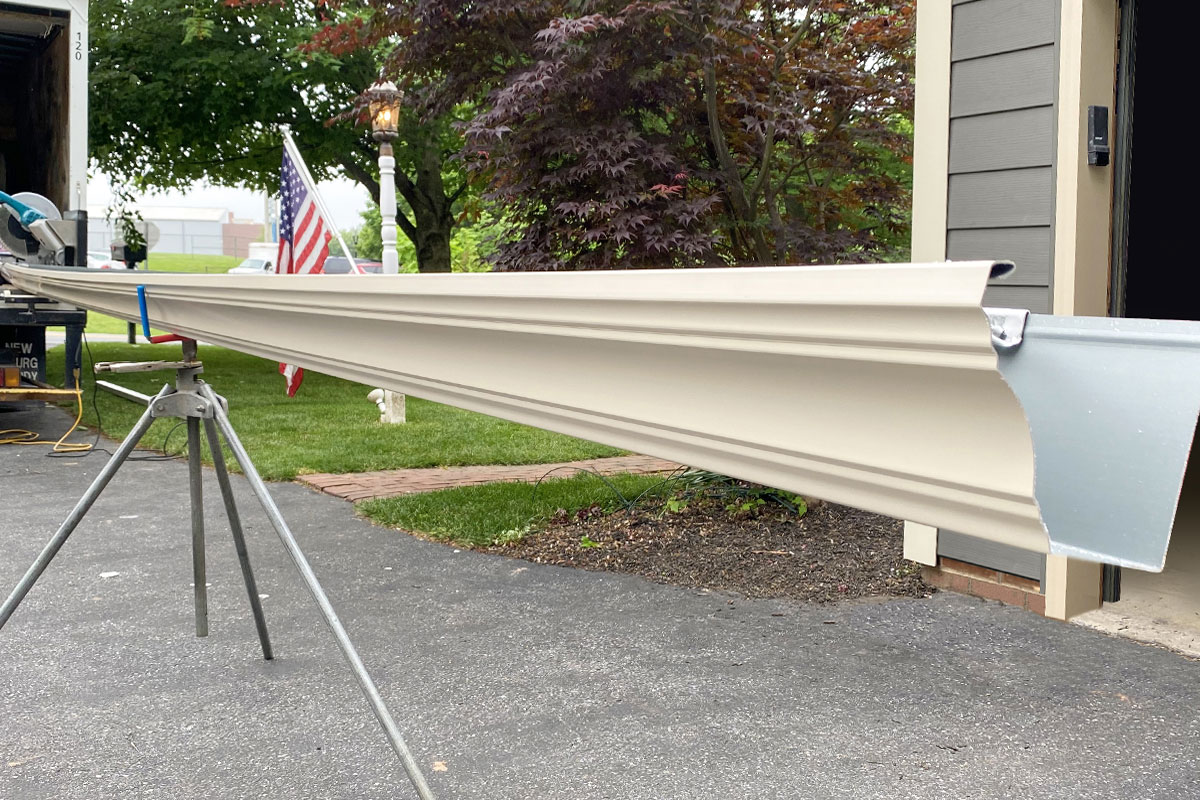 Advantages of Seamless Gutters
Triple Cove Crown gutters are seamless gutters, which means they are formed in long, continuous pieces to eliminate as many seams as possible in the construction of your gutter system. Fewer seams mean the system has fewer points that can leak or collect debris, which makes for a better-performing and longer-lasting gutter system. Your gutter installation team forms the gutters on site using aluminum material and molding equipment to produce the desired profile in the required lengths for your home. Aluminum is the most common material used for gutters because it is lightweight, durable and cost-effective, and with proper installation and care, aluminum gutters can last for more than 20 years.
To see examples of gutter systems and styles from Century Home Improvements, visit our Gutter Installation and Replacement Gallery. To schedule an appointment for a consultation and free estimate, call us at 717-367-6693, or use the estimate request form and we will get back to you as quickly as possible.