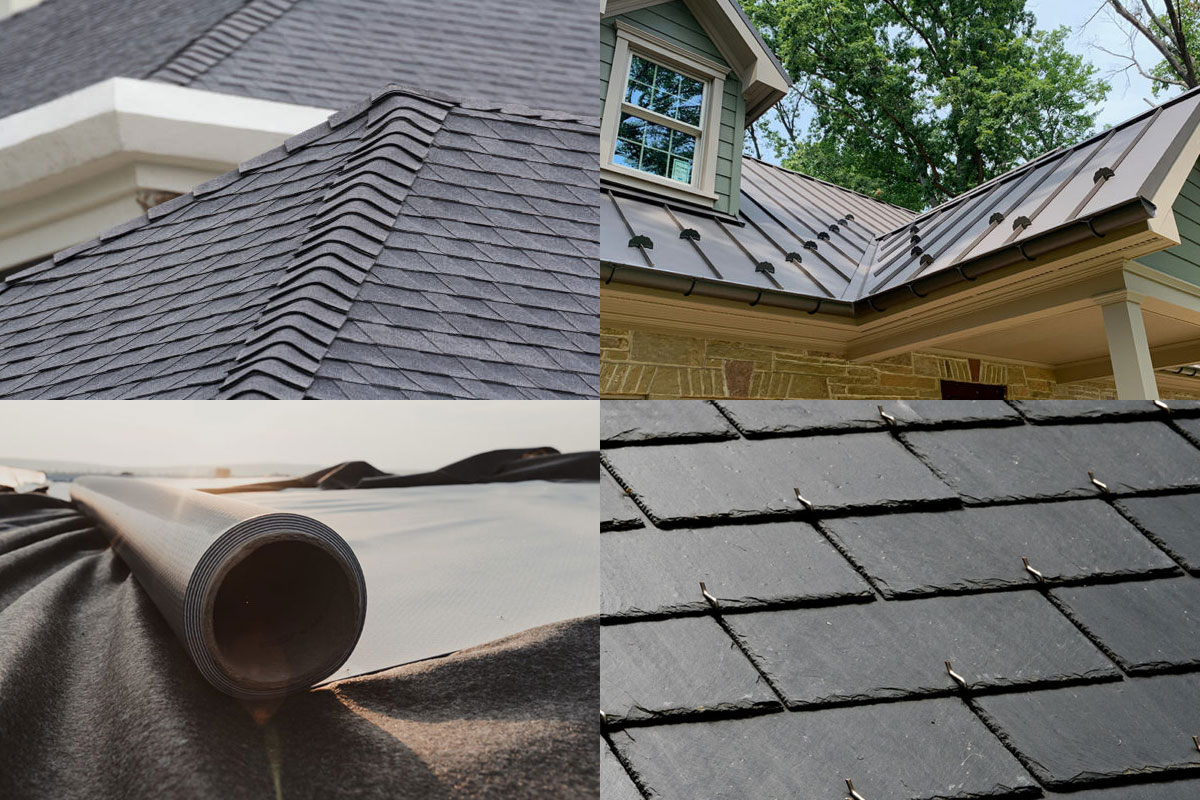 Ask a Century Roofing Contractor: Roofing Material
Which roofing material is the best choice for my new roof?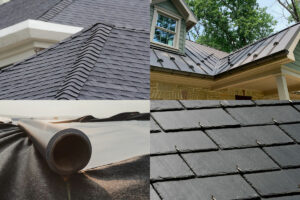 Choosing a roofing material for your new roof is just one of several important decisions you'll need to make, which is why it's important to work with an experienced roofing contractor who can help guide these decisions from start to finish.
One decision you'll need to make is selecting the material for your new roof. Homeowners often opt to replace their roofs with the same roofing material, but there are other options to consider if you're ready to make a change.
Here's an overview of the materials our roofing contractors prefer to use along with some features and benefits you may not have previously considered.
Asphalt
Asphalt, specifically asphalt shingles, is the most popular roofing material in the United States.
The popularity of asphalt shingles is attributed to their ability to effectively waterproof your roof while also being relatively inexpensive and easy to install.
Asphalt also comes in a variety of colors and styles, which gives homeowners a great deal of flexibility in creating the aesthetic appearance they want.
Asphalt can be made to look like cedar shake, slate, tile, and wood but comes at a lower cost and requires no maintenance.
Rubber
Rubber is a long-lasting, durable, and efficient roofing material for both residential and commercial roofing.
Roofing contractors recommend rubber because it can be installed with few or no seams, making it significantly less susceptible to leaks and deterioration.
Rubber is also UV-resistant and can last 50 years or more.
Compared to asphalt shingles, rubber is more expensive, but it lasts at least twice as long and is more energy efficient.
Metal
Our roofing contractors offer three metal options: copper, painted steel, and aluminum.
These metal roofing materials are popular because they can last for up to 70 years, and they are extremely durable and can withstand wind gusts up to 140 mph.
Metal materials are also energy-efficient and environmentally friendly, and they typically come with lengthy warranties of up to 35 years.
Metal roofing materials are more expensive than asphalt or rubber, but they offer a distinct aesthetic that lasts a lifetime.
Slate
Slate is one of the longest-lasting roofing materials and can perform for up to 100 years.
Slate provides a distinctive appearance that is complemented by its ability to repel mold growth.
Slate is also fire-resistant, and it has a low water absorption that protects it from frost and ice damage.
Slate is more costly than other roofing materials, and it is often chosen for its unique appearance and to protect the resale value of the home.
Choosing a roofing material that offers the right aesthetic and the right performance for your home and budget can be an intimidating task. Our licensed, experienced roofing contractors can help you choose the best material while also guiding you every step of the way through your roofing project. If you're ready to get your roofing project started, give us a call or request an estimate today.