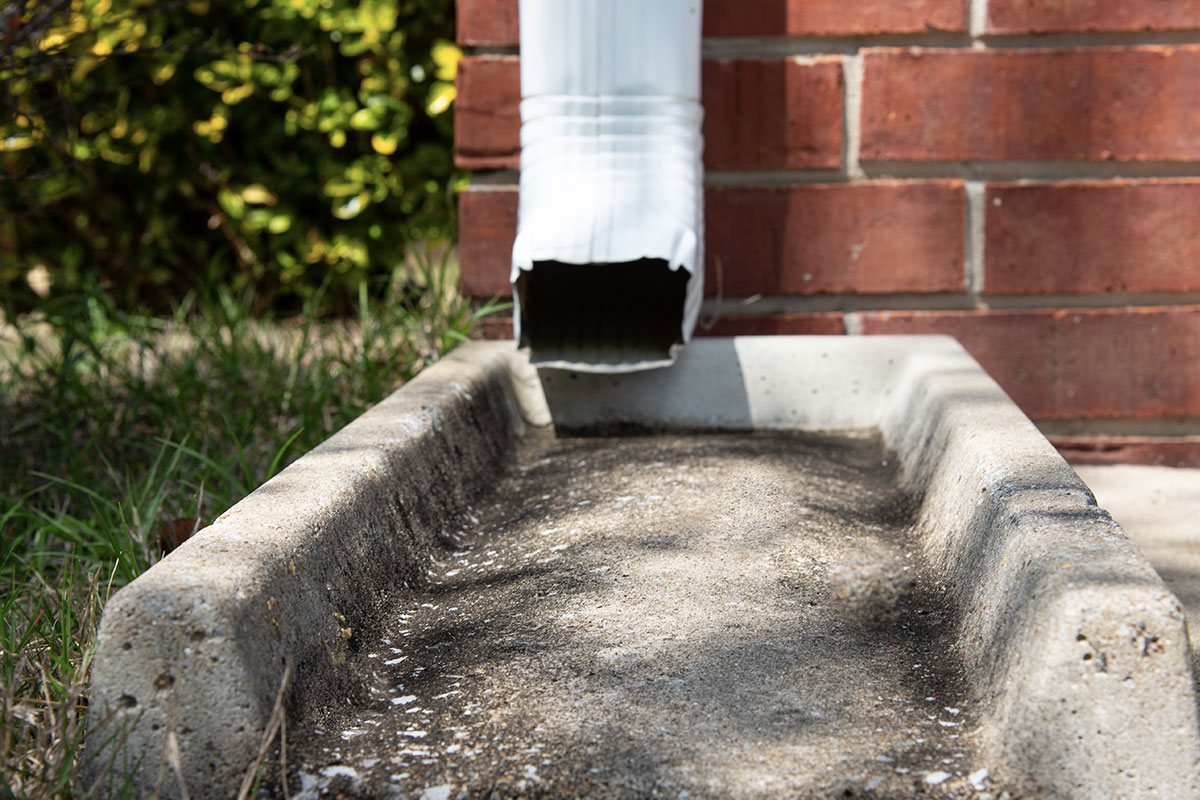 Two Major Factors to Consider When It Comes to Your Home's Downspouts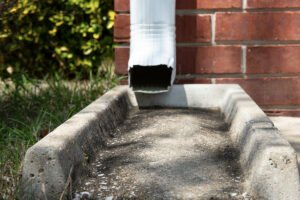 The gutter system and downspouts of your home are the keys to the long term integrity of your home's entire structure. When a gutter gets clogged, water will overflow during rainstorms, causing home erosion, rust, and other problems.
Downspouts are particularly important to your home because they direct water AWAY from the house. Newer homes usually have downspouts with underground drainpipes connected to them. Older homes, on the other hand, generally carry the water away from the house by means of an elbow, extension, and splash block system. Here are some key things to consider to avoid any downspout-related disasters.
Downspout Placement
Gutters should surround the perimeter of your home along the edge of the roof. Downspouts, on the other hand, don't surround the entirety of your home and can't be placed just anywhere. When they and your gutters are strategically placed around your home, rain water will flow smoothly, contributing to maintaining a dry and solid foundation.
The contents of clogged gutters and downspouts can weigh them down, increasing the probability of gutters detaching from your home. Not only is this a safety hazard, but misplaced gutters and downspouts often lead to wood rot due to exposed fascia, siding damage, and other harm to the exterior of your home.
And, just like the clogged gutter scenario, the consequences for your home and family can be severe. Having professionals install your spouting can actually save you thousands of dollars. In extreme cases, the damage inflicted on your home due to improperly installed spouting can run anywhere from $10,000 to $100,000. Would you rather hire a professional to install your spouting or pay for potentially avoidable repairs?
Downspout Drainage
Whether your house is young or old, properly designed downspout drainage helps preserve your home's foundation and structure, giving you more time to enjoy the pleasures of life on the inside.
If you live in an older home with downspouts that feature elbows, extensions, and splash blocks, the drainage must be directed at least six feet away from your home. If your downspout does not release water at least six feet from your home, water runoff will create cracks in the foundation as well as crawlspace and/or basement flooding.
Regardless of the age of your home, runoff and water can do damage to both its exterior and interior. Water in your basement comes with its own dangers—it can lead to mildew and mold that may threaten the health of your loved ones, making your home a less welcoming environment.
Standing water, or water resting in your clogged spouting, creates ideal breeding grounds for mosquitos and other unwanted insects. With an insect infestation, you're forced to give up cookouts and other exciting spring and summer outdoor get-togethers.
Siding replacement, roof repair, and other pains can be avoided by proper spouting installation. To ensure you receive the absolute best gutter and downspout solution for your home, it is always best to lean on the skills and experience of a professional contractor. Century Home Improvements is here to help with all your spouting needs. Give us a call or fill out the form to request a free on-site estimate.